Transparent Photoluminescent Film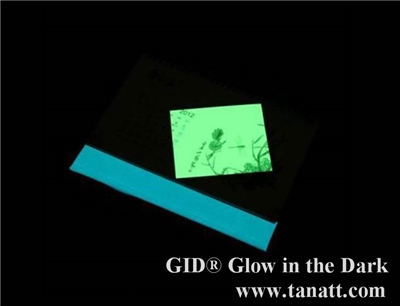 We focus on RD&Production for Transparent Photoluminescent Film Since 2002.
All Photoluminescent Transparent Film passed SGS, Intertek test.
Reach to industrial highest standard, Logner Glow time.
Photoluminescent materials Manufacturer for OEM & ODM
DEVOTION OF 17 YEARS FOR THE PINNACLE OF PERFECTION
Please Advise the detail requirement: Size, Materials, Quality( glow time), Ink type, Quantity, indoor or outdoor use, And We will recommand suitable luminous films for you.
Transparent Photoluminescent Film is a new type of luminescent material recently launched by Tanatt Luminescent. It can be divided into two types: tearable and non-tearable.It has a strong Photoluminescent light-emitting effect; the daylight, light and all visible light has a strong light storage under visible light.5-15 minutes later, in the dark spontaneous afterglow up to 8-12 hours, and it can be used repeatedly for a long time. The Photoluminescent effect is novel and unique, which is a green energy-saving product that can display the content of Photoluminescent display at night without consuming electricity.
Performance characteristics:
1. Short light storage time, large light receiving area, high Photoluminescent intensity, long afterglow time
2. non-toxic, no radiation, no pollution
3. material adhesive-backed, pasteable
4. easy processing, can be directly attached to any pattern, make it shine
5. Strong environmental adaptability. Excellent heat and cold resistance
6. the surface by light uniform, good finish
Applications:
It Can used decorative paintings, hanging CARDS, CARDS, calendars, stickers, fire signs, public signs, zodiac, auspicious patterns and other personalized Photoluminescent products. It is a new Photoluminescent decorative materials. As its environmental protection is energy-saving treatment is easy. It is already entered adornment industry gradually, for instance individual character children room, sitting room decorated.